To bid on this property click "leave a comment" above and include your bid in the comments. Auction ends October 31, 2022 at 12 noon ET.
Minimum Bid: $400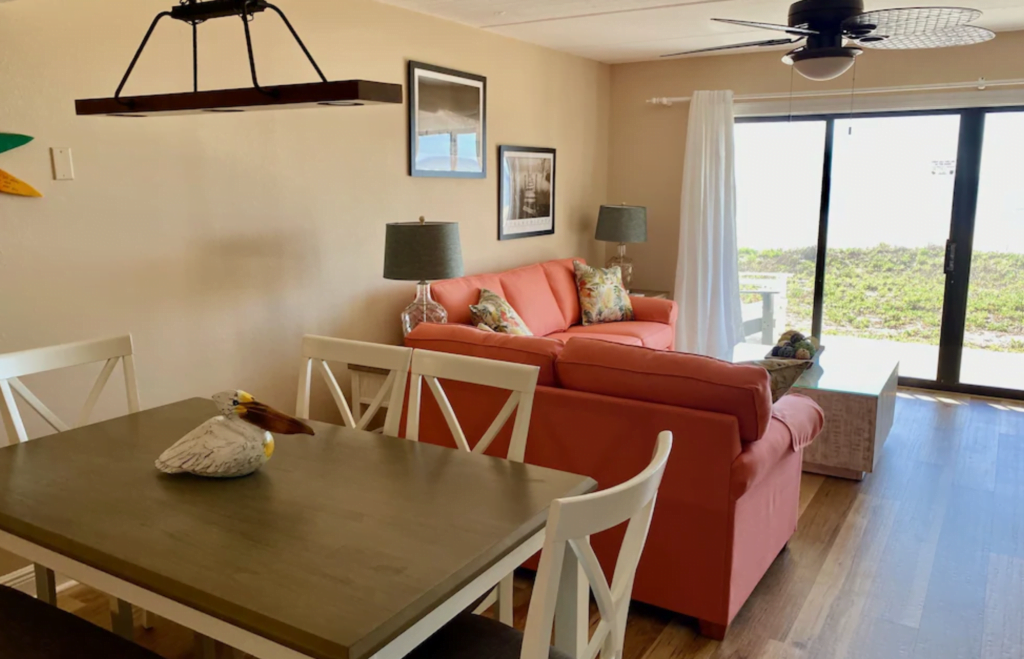 Stay BEACHFRONT at Villas of St. George! This 2-bedroom 2-bath condo sleeps 6.
Our charming, newly redecorated, ground level 2BR/2BA condo invites you to relax on one of the country's top-rated beaches. Whether you are returning for your annual beach trip or discovering the paradise that is St. George Island for the first time, we welcome you at Villa A-2! Communal beachfront pool on property! Learn more about this vacation rental.
**must stay within normal turn week schedule.
**excludes holidays summer and events.
**valid for any unbooked week with travel completing before October 31, 2024.